Flowers can attract us and make us feel happy! Yeah, I think so too. But What do flowers of leaf vegetables like pak-chois or komatunas mean? Flowers of them mean they've bolted and can not been eaten, right?
When I saw flowers on my pak-chois, I seem to have seeded too many pak-chois and komatunas.I shared them with my mother, friends and neighbors but still 1/3 of all seeded vegetables are left in my soil beds. Most of them have not bolted yet but they will soon. We seem to have to keep on consume or share and give them to my neighbors and friends as a present and
"the Green Aid".
Flowers of pak-chois look so cute and delicious! The part of flowers are still tender, but not bolted so I'll cook them tonight!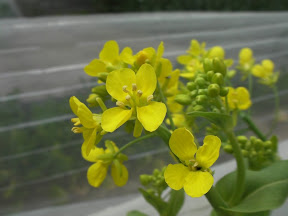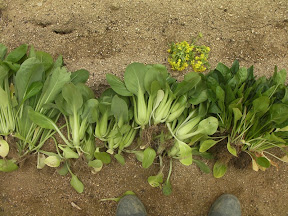 -- from iPad