Onions, which I've been looking forward to harvesting since I planted them last year, are big and ripen! The grasses falling down shows it's time to be harvested.
Today I harvested 6 onions and brought some to my mother and my younger sister. My wife is also so happy that many onions are successful since onions are so multipurpose that they can be used for various dishes.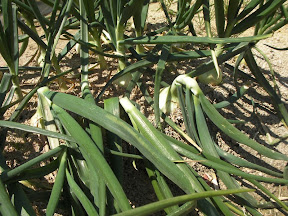 Growing onions are easier than other vegetables I harvested, I believe. They need less care like watering and giving fertilizers.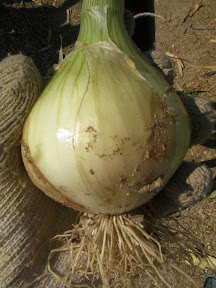 Those are today's harvest.
① 6 onions
② 10 spinaches
③ 8 pak chois
④ 10 komatsunas
I believe the best way to enjoy fresh onions is shown below! That is sliced bonitos with sliced onions. Say sauce with citrus juice was added as condiment. Oh,,yummy!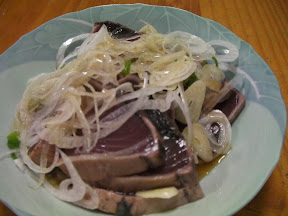 -- from iPad