Many bunches of komatunas, pak-chois, and spinaches were harvested at this Festival. My daughter and her friend enjoyed dealing with chores like washing and packing the vegetables. I'm happy they were involved in my gardening activity.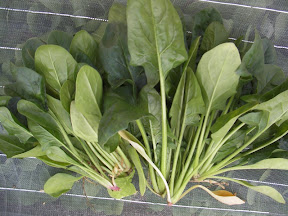 My spinaches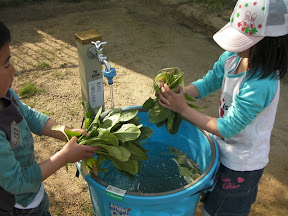 The kids were washing komatunas and spinaches.


Takeru, my daughter's freind, didn't get used to dealing

vegetables.
My first pak chois seemed to bolt soon so we had to harvest them


despite their smaller size. I should have thinned out more of them.
-- from iPad