Dear my blogging friends,
Thank you for your warm words. I and my family are OK and I decided it's the time to restart blogging.
Today I visited local river banks where many cherry blossom trees are planted. It's the first outgo for me since the funeral for my father ended. The walking on the river side with seeing full-blooming cherry blossoms was so refreshing for a change.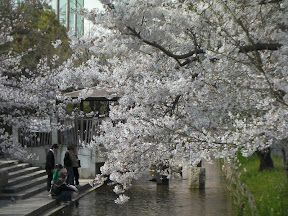 Some areas of the river banks are designed for allowing people to go down to the edge of the banks and to enjoy feeding wild carp and seeing the cherry blossoms closely.
The carp were waiting for their feed in the water. They know people along the bank will feed them.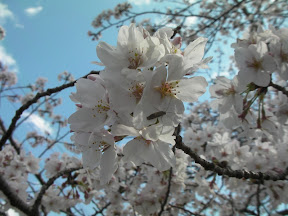 I feel it comforting that I saw many kids were playing with their parents under cherry blossoms trees. That reminds me of a memory with my father who played with me long time ago and makes me sentimental. But what would my dad say me now? I believe he would say "Hey, cheer up, son! I'm always with you."
-- from iPad