Overcoming many problems like bugs attacks, bad weather, we can at last harvest Chinese cabbages and a white radish (Daikon radish) today!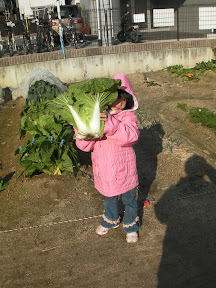 The first white radish has split-roots but it doesn't affect the taste.
I wish other radishes have long and straight roots.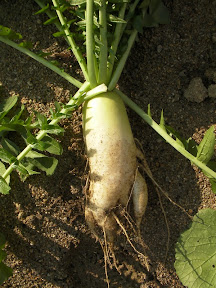 I'm very happy to harvest a big Chinese cabbage!
The vegetables will be cooked and served on a tonight's dinner table.
I will post the dishes on my blog later....!
-- from iPad