It took a week since komatunas, spinaches and pak chois but no germination has not been found yet.
That could be expected due to record cold winter but I can not help feeling anxious about delayed germination.
The vinyl tunnels can keep the air inside warmer than outside and it will start to be warm at the weekend according to weather forecast. All I have to do is to wait patiently for "hopeful moment".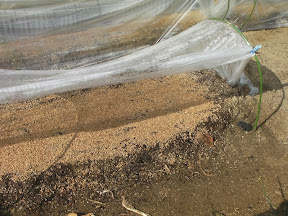 -- from iPad