I found out some spinach sprouts germinated outside a vinyl tunnel and we can easily see the difference between the growth of sprouts outside and that of ones inside.
Can you guess which is the sprouts inside the tunnels?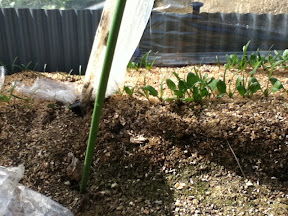 Sprouts inside the tunnels have grown to 10cms high with wide leaves.
Sprouts outside is just 5cms high with thin leaves.
-- from iPod touch