Today I seeded komatunas and pak chois in an extra space in my garden.
Originally I had a plan to seed pumpkins there but it's too early to do it.
I will seed pumpkins in the head of June when the space will have been unoccupied after the komatunas will have been harvested.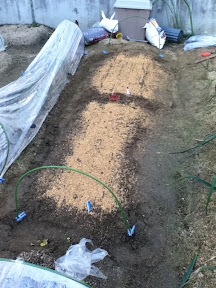 Even in warm days, I have to be cautious about changeable climate in this season since frost can be expected too suddenly for us to recognize.
I set up a vinyl tunnel for the komatunas and pak chois
Now I have 5 vinyl tunnels in my garden. It looks like " a vegetable factory ".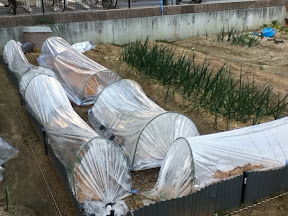 -- from iPod touch